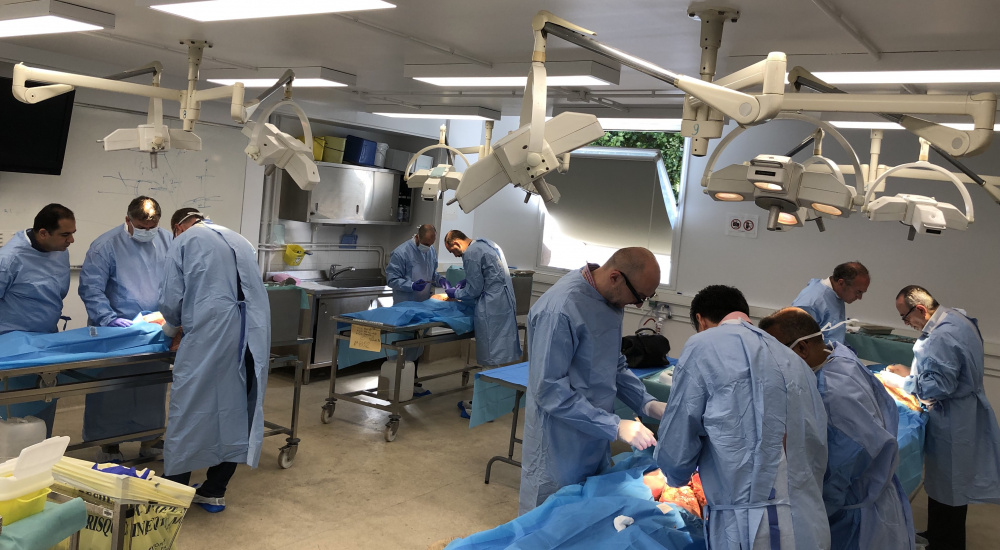 This is complete 1-day Course in Paris, dedicated to the surgical anatomy of the buttocks and gluteal implants surgery, presented by Doct. Francois Petit, with 5 lectures on gluteal implants surgery + 2 private cadaveric dissection sessions, to explore all the important landmarks of the gluteal area.
This anatomy course on the gluteal area is highly recommended to surgeons who have no — or little — experience with gluteal implants OR to surgeons who would like to deepen their knowledge of the gluteal implants procedure.
Program
09:00 Welcome
09:10 Why a gluteal anatomy course for gluteal implants surgery ?
09:15 lecture 1 : Buttock anatomy and gluteal augmentation techniques
10:00 lecture 2 : The sub-muscular technique for gluteal implants
10:30 Cadaveric dissections, session 1 : Gluteal anatomy, as an "open book"
12:30 Lunch break
02:00 Cadaveric dissections, session 2 : The sub-muscular technique for gluteal implants
03:30 lecture 3 : Get ready for your 1st patient
04:00 Coffee break
04:15 lecture 4 : Postop care and outcome
04:30 lecture 5 : Stay away from complications
04:45 Questions & Answers
05:00 End of the course
Requirements
16 positions available
Admission fees : 1 600 €
​(lunch and coffee-breaks are included)
---
Venue
Chairman: Doct. Francois Petit
Ecole de Chirurgie
10 rue des Fossés Saint-Marcel, Paris 5, FR
---
---